Skip to Content
COMMERCIAL AUTOMATIC DOORS SPECIALISTS
Make your commercial space more accessible with a highly-functional and easily-accessible automatic door. We offer a wide variety of automatic doors to provide your entrance with convenience and security. Our certified specialists and salesmen can help you find the right automatic door for your space.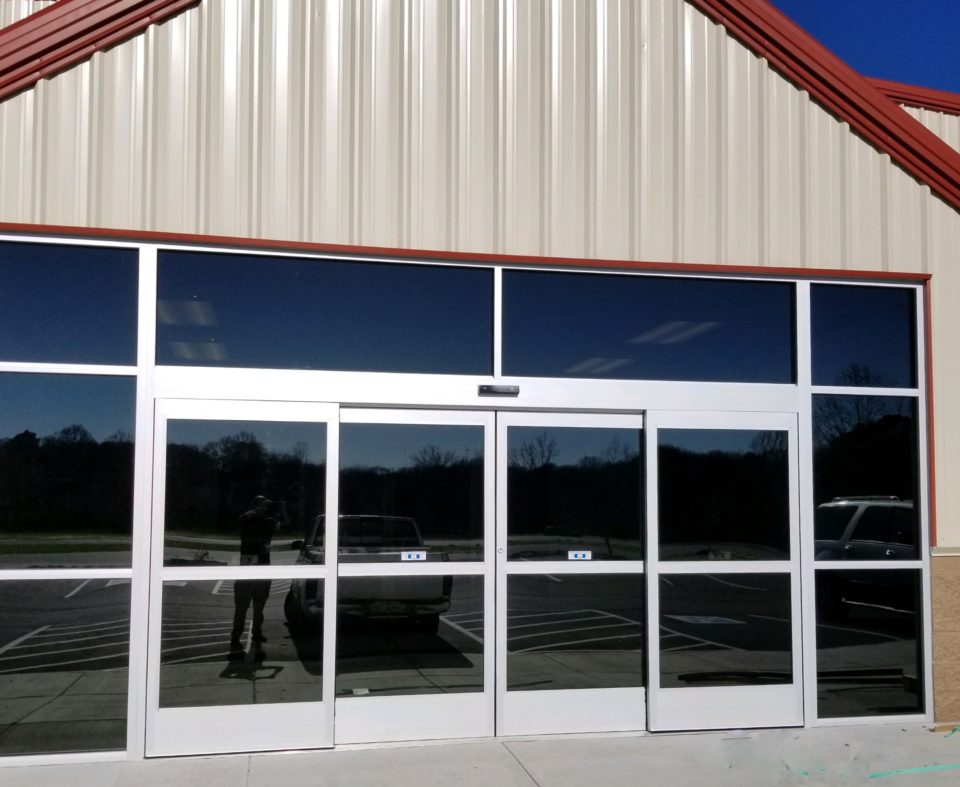 WE SELL & SERVICE LOCALLY
Contact us for your automatic door needs.
Folding
Revolving
Sliding
Swinging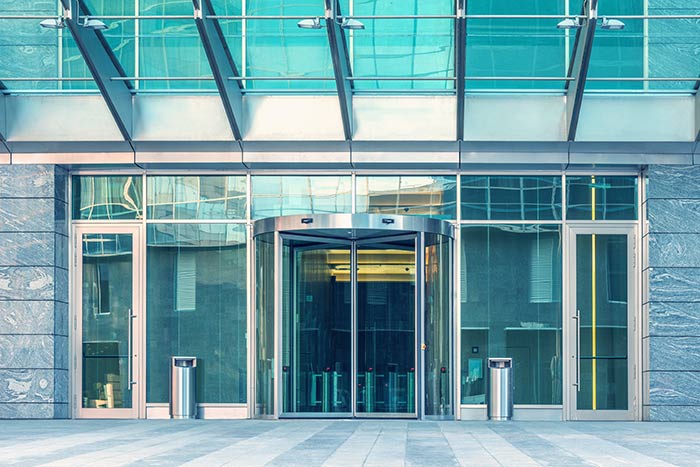 THE RIGHT DOOR FOR YOU
Adding a folding, swinging, or revolving door can improve your commercial space by adding accessibility and convenience. Folding doors are great for maximizing the potential of a small space, and swinging doors can improve the versatility and efficiency of your entrance. Revolving doors are the ideal option if you want energy efficiency and convenience.
Commercial Automatic Sliding Doors Specialists
Never hold the door open for someone again! Automatic sliding doors are an ideal entry point for most commercial spaces. They provide easy, hands-free accessibility for all commercial spaces, especially those with high traffic. Let our expert door specialists transform your entrance with a quiet and smooth sliding automatic door.
An Ideal Entrance
Automatic sliding doors provide functionality and beauty in one package. Not only do they look great, but they are an ideal entrance for most commercial spaces, such as hospitals, office buildings, stores, restaurants, hotels, and conference centers.
The Benefits of a Sliding Door
There are many benefits to choosing an automatic sliding door. Give your visitors a good first impression. Automatic sliding doors provide a clean and welcoming entrance for visitors. They also guide traffic and help preserve the interior climate by closing quickly before the cold or hot air can escape.
NO JOB IS TOO BIG OR TOO SMALL FOR US!